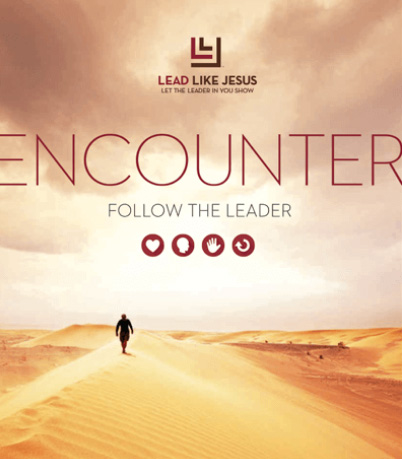 Lead Like Jesus Leadership Encounter is a highly interactive, participant-driven two day leadership development workshop that exposes common leadership misconceptions and offers a practical model based on the greatest leader role model of all time, Jesus.
Who Should Attend?
Business Leaders
Managers
Pastors
Coaches
Team Leaders
Human Resource Professionals
Board Members
Teachers
ANYONE who desires greater personal and professional influence!
Benefits of experiencing Lead Like Jesus Leadership Encounter
Align your Heart, Head, Hands and Habits with the transformative leadership model of Jesus, the greatest Leader of all time.
Discover the difference between power-based and love-based leadership
Uncover how pride and fear are inhibiting your individual and organizational effectiveness
Acquire practical tips for measuring performance and navigating those you lead through change
Establish meaningful goals that are rooted in your God-defined vision and core values to help guide you in decision making
Build daily habits that will foster personal growth and drive long-term success
Learn practical skills for coaching those you lead, following the Way of the Carpenter
Testimonies
Lead Like Jesus was an enriching 2 days seminar that reminded us that Jesus' teachings are still relevant today-not just in our spiritual walk but also in our personal, family and work life as well. I was personally inspired to lead more humbly, instead of being authoritative and bossy as the worldly role models teach us.
Vishal Das
Product Marketing Specialist / Oracle
The LLJ encounter has made many of us move into a time of contemplation, reflection and solitude. A phase in all our lives when could pause, sit back and retreat for a moment and reflect on our purpose for the kingdom. I'm sure this encounter has been deep and an encounter with our inner being. We are committed to drive, journey along and encourage our staff to encounter the 6 weeks study guide.
Anand Joshua
Executive Director / Christian Institute of Management
I would like to share my testimony today.There was time I was in EGO.I was fearful, insecure and didn't feel myself good.People around me always used to point out my weakness which led to EGO and in its outcomes were as mentioned in today's audio. Was separated from God.I can say this because I was not able to receive the word of God in my life.I was keeping myself far from people. I was fearful from being rejected.Sometimes I compromised because of being rejected.But I Prayed for this continuously and He delivered me from Fear.
Neha Lakra
After our Ranchi Encounter
The Lead Like Jesus 6 week study guide is really amazing...It's like God is taking me through a phase of inner healing..bringing out the hidden areas and issues in my life I was not even aware of..and replacing them with more of Him...I feel this guide is indeed a blessing and life transforming.
Dr Joni Grace
From Ranchi Encounter
I want to praise God for giving me the opportunity of learning through the LLJ encounter. A new leadership role has been given to me in church and I thank God for giving me these resources to equip me. Would much appreciate your prayers as I look to our Lord Jesus for His guidance. Thank and praise God for the team of facilitators too.
Monica
From Encounter @ Wings, Bangalore